Our Professionally trained team at BlackGlass Window Tinting + More installs only LLumar Valor Paint Protection Film, which is the preferred PPF brand by the National Corvette Museum in 2021. If you are new to PPF, it is a layer of film, that when placed on your vehicle makes it much less vulnerable to even the toughest of natures hazards including damage from rocks, road debris, winter salt, sand, acid rain, bird droppings & tree sap.
This revolutionary PPF product battles hazards in very powerful ways, in addition, Valor brings the best of PPF & Ceramic Coatings into one remarkable product, Tetrashield. Tetrashield elevates PPF to a higher level. Starting with its hydrophobic surface that doesn't just mean its easier to clean, it means your vehicle will stay clean longer. This protection will keep your vehicle looking new longer.
Want to see what your vehicle will look like with LLUMAR Paint Protective Film installed? Click Here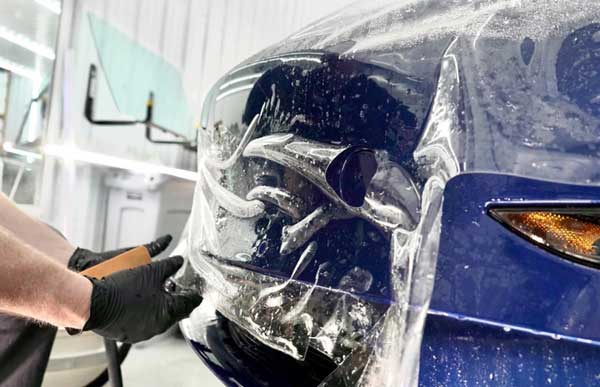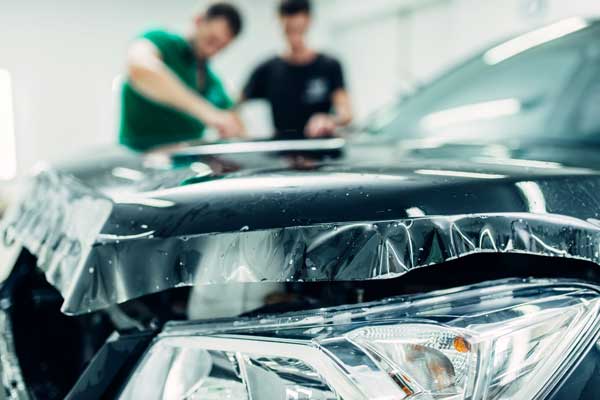 OEM-trusted Tetrashield elevates PPF standards to higher levels, starting with a super hydrophobic surface that doesn't just mean effortless cleaning for you, it also means a clean-car look, for longer.
Valor's enhanced technology works like invisible armor by self-healing surface scratches with sun or engine heat, offering superior protection against rocks, road debris, winter salt and sand.
Increased Stain Resistance
Valor helps prevent unsightly damage with up to 25% more stain resistance* against nature's toughest hazards like acid rain, bird droppings & tree sap.
Think of the paint protection film as a sacrificial layer. When scuffs occur that are not able to be self-healed, we can remove the material and replace it with new, ultimately saving the paint beneath the film.
Ceramic coating has many benefits but it will not stop the impact of rocks and other road debris when driving. Pay protection film is a thick barrier that provides armor to the paint against projectiles that a ceramic coating's microscopic layer could not shield!
We can fill rock chips and sand them smooth before the installation of the paint protection film. We work with a local body shop to provide color match paint prior to the installation!