Since 2009 BlackGlass Window Tinting + More has been specializing in all things tint. We started as an automobile tinting company. From humble beginnings, we have grown to a highly sophisticated family-owned & operated window tint company that has become a trusted name in the industry. We offer precise computer cut window tint fit to exact specifications. When your auto, home, or commercial window tint is installed by the BlackGlass Window Tinting + More team, you will be 100% satisfied with your final product.
BlackGlass Window Tinting + More is a leader in the tint industry. We serve the Lehigh Valley and surrounding area in our beautiful, state-of-the-art, garage located in Coopersburg, PA. We service all types of motor vehicles, RVs, boats, ATVs, tractor-trailers, & more. We make drop-off & retrieval convenient, with our locked key boxes. We want to make tinting your vehicle easy and hassle-free.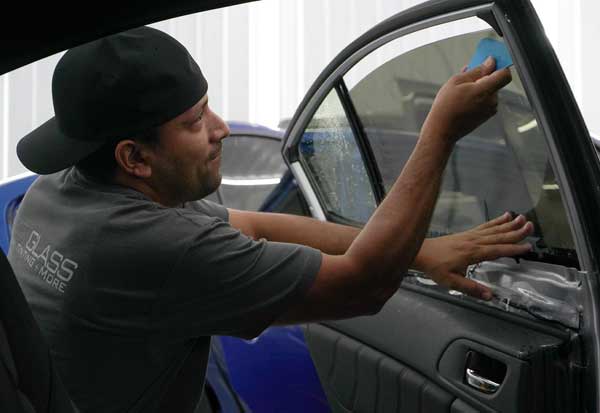 If you have any questions for our team, please feel free to text/call us at (267) 573-9453. We have tinted tens of thousands of vehicles and have produced fantastic results and happy customers.
Taillight Film is available for a sleek appearance on your vehicle. Obtaining a complete blackout look on your vehicle is possible with tint options at BlackGlass Window Tinting + More. This is a fairly inexpensive upgrade to your vehicle that will give you that "Wow" appeal you have been looking for. We love cars too, so we can help you find exactly what you are looking for.  Schedule your appointment for tint today. We will be glad to assist you.
Our window tint expertise doesn't end in the Automobile industry, we are a full-service residential & commercial window tinting company. BlackGlass Window Tinting + More trains all of our technicians to become specialists in their field. We will come to your home or office and assist you with choosing the best type of tint for your needs. We can help with anything from decorative to security and everything in between. Allow us to help you today, we have what you need to take the glass in your facility to the next level. Using tint for privacy and customization is a great way to use an existing architecture to your advantage, especially in areas with space limitations. Contact us today with any questions, our highly trained team is ready to schedule a visit for a personalized quote.